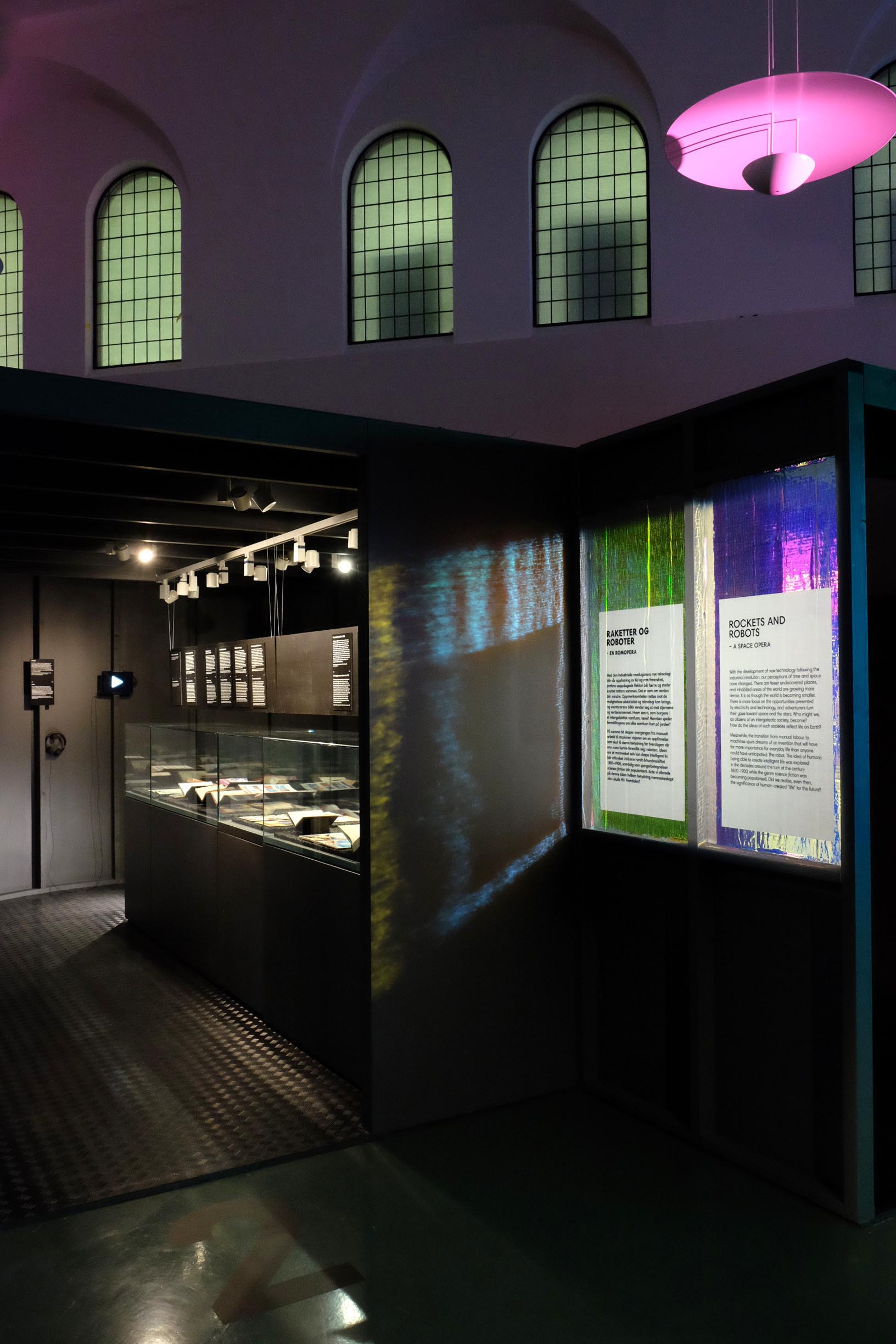 Science Fiction
Exhibition design, National Library Oslo, 2018
In a time where the magic of movies like Blade Runner has to compete with the realism of the technology laboratories of Silicon Valley, the National Library of Norway debates and depicts the fantastic futures of the past and present.
The graphic approach experiments with innovative materials in unexpected combinations. Dichroic film overlays metallic isolation material to create a wide spectrum of moving colours and light reflections on the 3D structure.
Project completed with Plaid London